Our Winemaker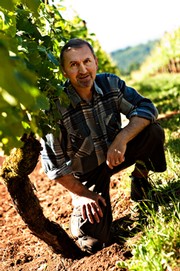 Jacques Tardy was born into a love of wine. As the eighth generation of a Burgundian winemaking family from Nuit Saint Georges, Jacques pursued wine making and vineyard management from a young age. After studying Viticulture and Enology at Lycee Viticole de Beaune, Jacques moved to California in 1982. By 1990, he had made his way to the Willamette Valley and in 2004, he joined the Torii Mor team as head winemaker.
Jacques...carefully produces wines of elegance, balance, and intention...
Jacques brings his Burgundian heritage and his years of experience to Torii Mor and carefully produces wines of elegance, balance, and intention, utilizing our Olson Estate Vineyard and other prestigious vineyards in the Dundee Hills and other AVAs within the Willamette Valley.
Jon Tomaselli - Associate Winemaker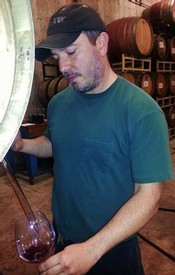 With three generations of Italian winemakers in his family, Jon Tomaselli began his love affair with wine at the age of 4 years old while assisting the elder Tomasellis in their viticultural endeavors. By the age of 8, Jon knew he had found his calling in life. In 1999, Jon graduated from Arizona State with a degree in small business management. After four long years in the trenches of corporate America, Jon went into business for himself brokering wine grapes from California and wine equipment. Upon moving to Oregon in 2006, Jon was offered a position at Torii Mor and in 2007, was promoted to Associate Winemaker under the direction of Winemaker Jacques Tardy.