July 28, 2016 |
Alexis Truitt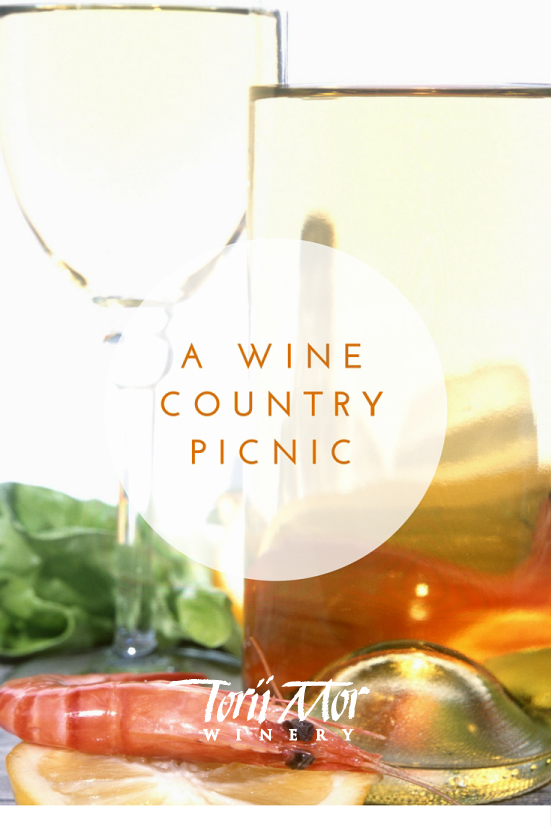 The bright, warm days of summer make way for a variety of fun experiences. In the Willamette Valley wineries stay open late, put on exclusive parties (like our White Party in August!), or host tours of their properties and vineyards.
But there is another must-do winery activity that makes for a memorable event: a picnic.
Charming, simple, and refreshingly elegant, a winery picnic elevates a simple wine tasting trip to an even better experience. Not only do picnics mean delicious food, but there's something about a picnic that brings out happiness and cheer. Add in the sunshine, and you have a blissful afternoon ahead of you.
But what makes the perfect picnic? Here are our top tips for a winery picnic to take your picnic to the next level.
Top Tip #1: Pick your place.
There's a reason we have a phrase with the word location in it three times: location, location, location truly makes the difference for a memorable picnic. And you won't find better locations than in the Willamette Valley. Especially with the views...depending on your vantage points you can see Mt Hood, Mt Jefferson, the three Sisters (on a VERY clear day), and the entire valley at your feet. Breathtaking? Yes. Memorable picnic viewing? Most definitely!
For wineries with spectacular views:
Torii Mor Winery (yep...that's us...we're pretty partial to our view!)
Penner-Ash Wine Cellars
White Rose Estate
Sokol Blosser (especially in the fall...their vineyard shows autumn colors brilliantly)
Top Tip #2: Bring water...but leave the wine for the winery.
One of the joys of picnicking at your favorite winery is enjoying your picnic while also sipping your way through a flight of wines. Which makes picnicking at a winery a little bit easier. The drinks are already prepared for you! Just bring water for the group, and a non-alchoholic beverage if you have little ones or non-wine drinkers in your party and you'll be set to go.
Top Tip #3: Bringing your own food is a great idea...but so is taking advantage of local eateries.
If planning and packing your own picnic seems daunting, never fear. Wine country is full of eateries and delis offering food to go. With so many good options, it's almost easier to grab your food and go straight to your picnic winery!
Our favorite grab-and-go eateries:
Top Tip #4: No need for a blanket...enjoy a table!
Most wineries have space outside to enjoy a picnic lunch with your tasting flight. No need to bring a blanket, sit on hard ground, or worry about ants getting into your food. Enjoy a table with comfy chairs and let your picnic worries fade into your glass of wine.
Top Tip #5: Bring Napkins
We don't need to explain this one, do we?
What are your favorite places to picnic? We'd love to hear!
Cheers!
Alexis Truitt
Social Media and Marketing Assistant
Want to read more? Click below for more blog posts you'll enjoy!