2018 Torii Mor Pinot Noir, Nysa Vineyard Magnum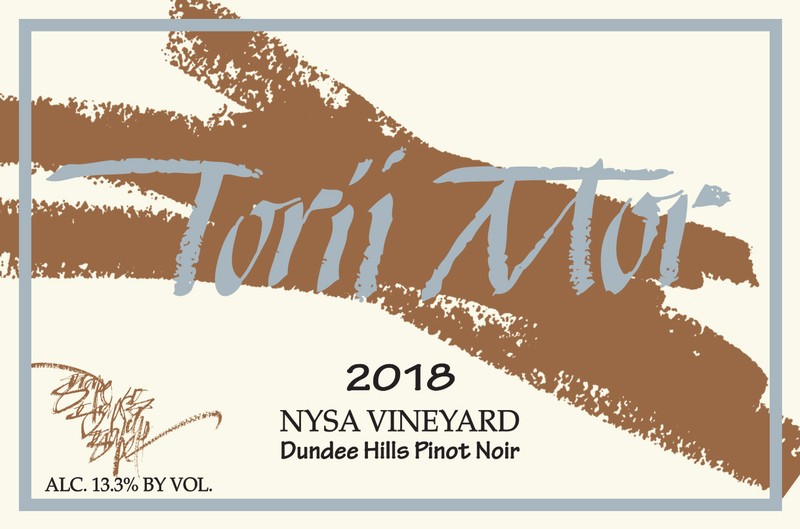 Nysa Vineyard is located in the Dundee Hills AVA at 600 feet elevation. Torii Mor gets Pommard, planted on their own roots in 1990, and from grafted in 2010.
The 2018 NYSA aroma is sweet and rich and intense, with floral mix of roses petals and lilac, over a concentrated background of dark berries, and elegant-rich earth complexity. The flavors are rich, sweet, juicy, bold, and bright, with a rich, concentrated, spicy dark fruit core, of blackberries, dark cherries, and rich velvety-spicy concentrated tannins. The texture is very sweet, rich and concentrated, with mouth filling rich-sweet tannins, bringing power, grace and elegance to the wine. The mouthfeel is harmonious, rich and lasting, an intense mouthful of flavors. The finish is very long and intense with concentrated fruit flavors, earthiness and tannins spiciness and a note of licorice. This wine can be enjoyed now with or without decanting and will benefit from a few years of cellaring.