September 29, 2016 | Alexis Truitt
A Special Recipe from Northwest Knits and Eats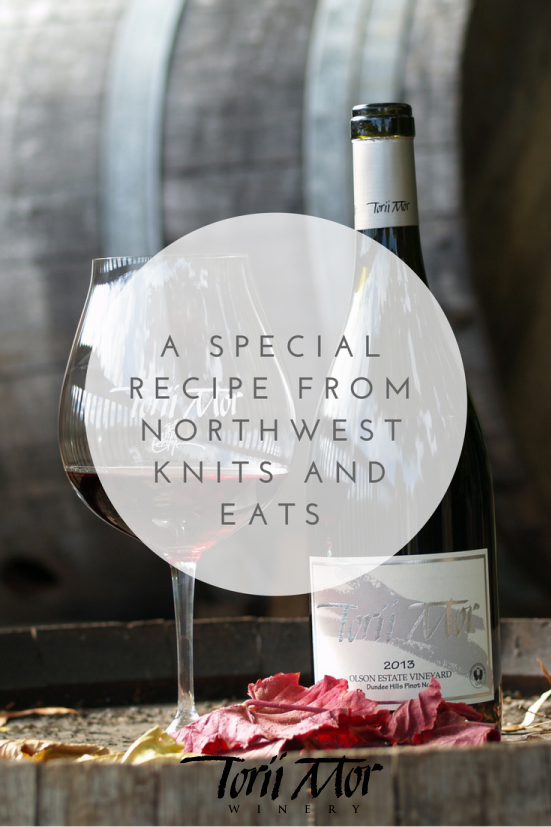 We're honored to be featured in a new book by Susan Gehringer, knitting and food aficionado (and a wine club member!). Her book Northwest Knits and Eats features five wineries in the Pacific Northwest, each with a paired recipe and knitting pattern. It's a fun book, filled with fun knitting patterns, delicious recipes, and several fantastic wineries from Washington and Oregon; we're so excited to be one of them!
Susan's theme for the Torii Mor chapter was the coast. The book features a beautiful shawl pattern and a delicious salmon dinner paired with our 2011 Olson Estate Vineyard Pinot Noir, perfect for a seaside dinner at the Oregon coast.
You can buy the book from Susan's website, Grist Creative and be sure to stop by our tasting rooms for a special book signing and knit-a-long! Join us at the Dundee tasting room on Sunday, Oct 2, 5-8 pm, and Thursday, Oct 20, 5-8pm, in Woodinville.
And in celebration of this fantastic new release, we're featuring a special recipe from the book!
This delicious rice pilaf will pair nicely with salmon, chicken, and of course a glass of your favorite Torii Mor Pinot Noir!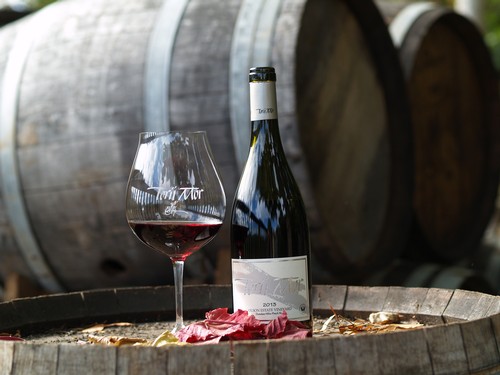 Wild Rice with Cranberries from Northwest Knits & Eats
1 c. wild rice
2 Tbl. butter
½ c. sweet onion, finely chopped
2½ c. water
½ c. dried cranberries, chopped
1 tsp. salt
½ tsp. cracked black pepper
zest of ½ lemon, minced
1 tsp. fresh lemon juice
Toast wild rice in a pan over medium heat for 3-5 minutes, remove from heat and place in bowl, set aside.
Melt butter and add onion, cooking until translucent.
Add rice, water, cranberries, salt, and pepper. Cook, stirring occasionally, until rice is tender, approximately 60 minutes or as instructed by the package directions. During cooking, add more water if needed to keep rice from scorching.
When rice is finished cooking, stir in lemon zest and lemon juice.
craving more? get the book at www.gristcreative.com