April 7, 2016 | Alexis Truitt
Care and Keeping of Wildflowers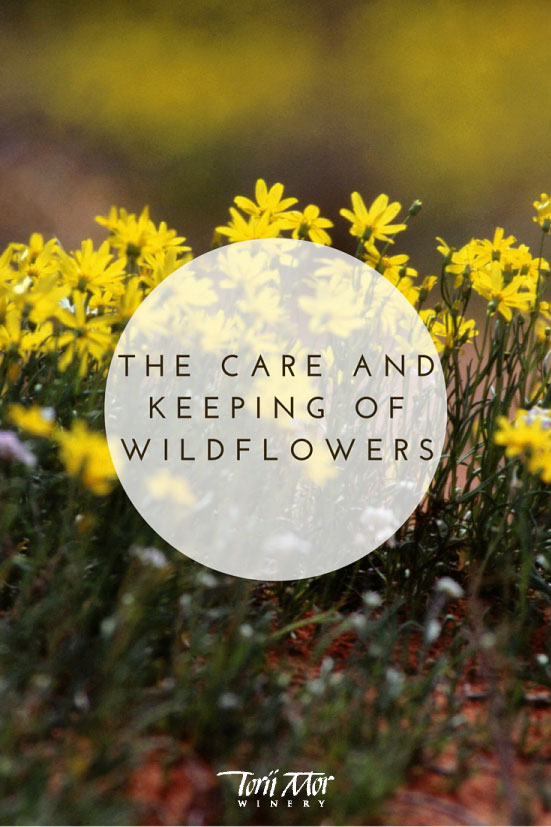 In our most recent club shipment we included a little surprise: a packet of wildflower seeds! This spring at Torii Mor we're celebrating Hanami, the Japanese celebration of blooming flowers. And what better way to celebrate than with brand new seeds to grow your own summer celebration?
Wildflowers are one of the easiest plants to grow, but we thought we'd include some tips and trips here so your wildflowers last and last.
American Meadows breaks down the process of planting and growing wildflowers into three steps: Plan, Plant, Grow.
As a general rule, you want to plant after the last frost, in spring, summer or fall. For wildflowers, you want to choose a spot that gets at least 6 hours of sunlight each day and is clear of other growths, like weeds and grass. Also be sure to plant your seeds the same day as you prepare the area where they'll be planted. Weeds are inevitable, so planting your seeds the same day as tilling the plot of land gives the wildflowers a better jump to grow.
Planting wildflowers couldn't be simpler: you simply scatter the seeds on the soil and walk over them to press them into the dirt. You can mix the seeds with light sand or vermiculite before you scatter them to better see where they fall.
Then you can mostly leave them! Be sure to keep the soil moist until the plants are a few inches tall, but after that they can rely on normal rains.
The mix we included in the cub shipment is a mix of perennial wildflowers which will continue to bloom year after year. We'd love to see your pictures! Use the hashtage #tmwildflowers to share them on social media.
Want to join in the fun? We'd love to have you as a wine club member! Click on over here to see our club options and to sign up.
Cheers!
Alexis Truitt
Social Media and Marketing Assistant
Want to read more? Click below for more blog posts you'll enjoy!