November 5, 2015 | Alexis Truitt
Harvest/Crush 2015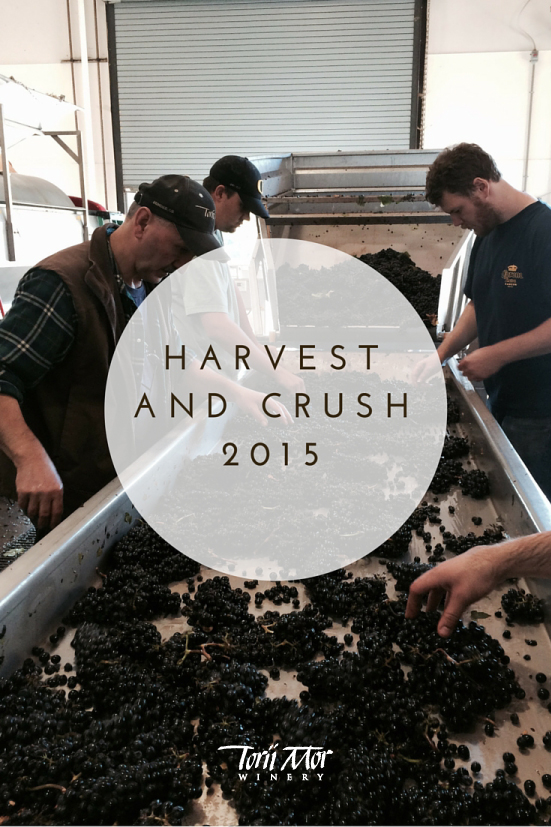 Harvest and Crush was a whirlwind of a season this year. Not only was the year hotter than most any other, the fall weather was cooler than past years, with cold nights. The 2015 vintage has already been hailed by Wine Spectator as our "most extraordinary vintage". And that's without anything even in the bottle yet!
For Torii Mor, this was a vintage that had us moving practically non-stop. Not only did we bring in all your favorite single vineyards, like Alloro, Nysa, La Colina, and our AVA Select blend, but we also have a surprise single vineyard! Keep an eye out for the big reveal...in 2017.
Our harvest crew of five (plus one lab assistant) were hard at work, processing anywhere from 40-80 tons of grapes a day. The winery and barrel room were stuffed to the brim with bins full of grapes. Here's a compilation of pictures from the season, with some highlights of events. Enjoy!
Photogallery rendered here.
Cheers!
Alexis Truitt
Marketing Assistant and Social Media
Want to read more? Click below for more blog posts you'll enjoy!