July 7, 2016 | Alexis Truitt
June's White Wine Recipes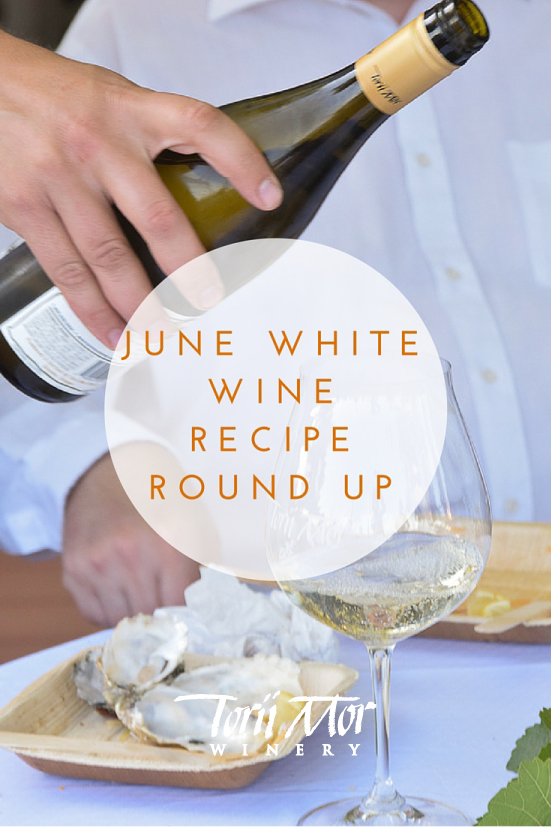 The month of June brought the dire need for white wine, so we showed off each of our white wines and a recipe pairing for each on our social media accounts all month long!
We featured our 2014 Pinot Gris and our 2015 Rosé which both sold out by the end of the month! We still have our 2014 Pinot Blanc, 2014 Viognier, 2014 Riesling, and our newly released 2014 Chardonnay all available for purchase, as well as our 2015 Pinot Gris!
And don't worry, if you missed the recipe pairings, we've rounded them all up here for you. Get your taste buds ready!
You can find them online at the links below or you can print them out. See below for more details.
Each recipe was created by our resident chef Daniel Mason! He has cooked at restaurants all over the world and brings years of experience to our wine pairings. Be on the lookout for more recipes from him soon.
For our 2014 Pinot Gris, pair this Hazelnut Creme for a decadent dessert.
Pair our 2014 Pinot Blanc with your favorite fish in this dish.
Have you ever tried Bacon Jam? Give it a try with our 2014 Riesling for a real treat.
For a perfect summer dish, pair these Coriander Crusted Scallops with our 2014 Viognier.
If you got your hands on our Rosé, try this delicious Salmon Tartare for a beautiful and colorful pairing.
And for a late summer dinner to impress, look no further than our 2014 Chardonnay and this Smoked Salmon Risotto.
To get a printable PDF with all of these recipes, click here!
Cheers,
Alexis Truitt
Social Media and Marketing Assistant
Want to read more? Click below for more blog posts you'll enjoy!