May 26, 2016 | Alexis Truitt
Looking Forward to Summer: Vineyard Luncheon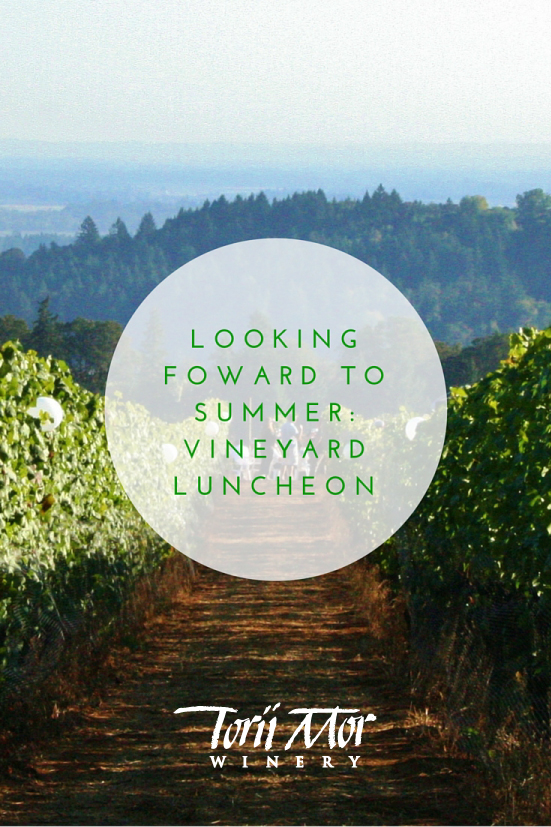 Is there anything more idyllic in the summertime than enjoying a picnic lunch in the rolling hills of a vineyard, glass of wine in hand? We don't think so! Which is why this summer we're hosting a vineyard luncheon!
We've hosted vineyard luncheons in the past and when Olson Estate Vineyard turned 40, we celebrated with a party in the vineyard. It's a beautiful locale for any event and we're eager to host another lunch this summer.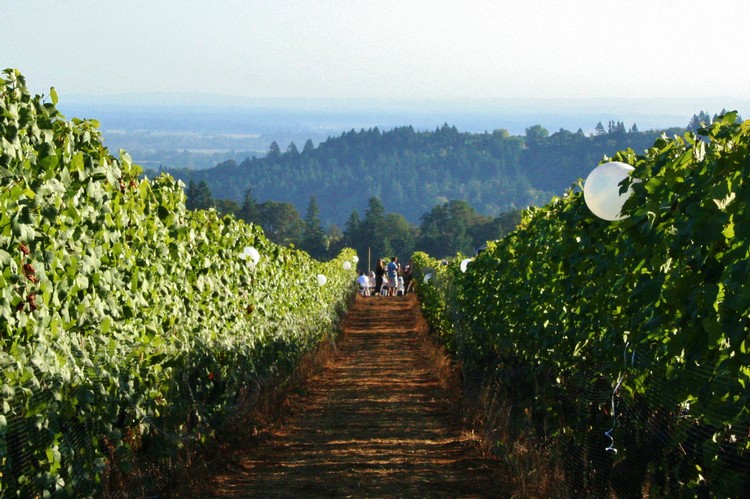 Vineyard luncheons are a special event because they include a once-in-a-lifetime tour through the vineyard with Jacques. Learn the history of the vines, where they came from, and what clones and varietals are featured in our vineyard. Learn about Jim McDaniel who first planted the vineyard in 1972 and get up close and personal with the vines to see differences in leaves, clusters, and the details of grafting.
After the educational tour, you enjoy lunch on our deck overlooking the vineyard and our breathtaking view of Mt Hood and the Cascade Range. And it really doesn't get much better than that does it?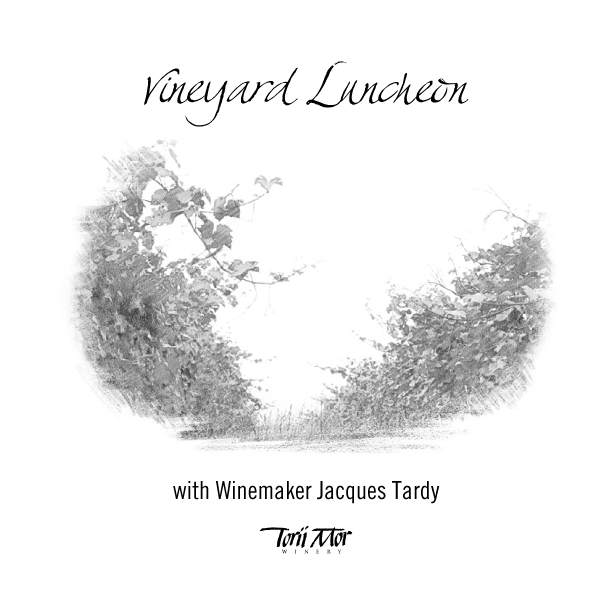 The 2016 Vineyard Luncheon on July 23 will take place at our Dundee Vineyard at 11:30am. Tickets are $35 per person and available for purchase here.
Cheers!
Alexis Truitt
Social Media and Marketing Assistant
Want to read more? Click below for more blog posts you'll enjoy!