May 19, 2016 | Alexis Truitt
Memorial Day 2016 in Wine Country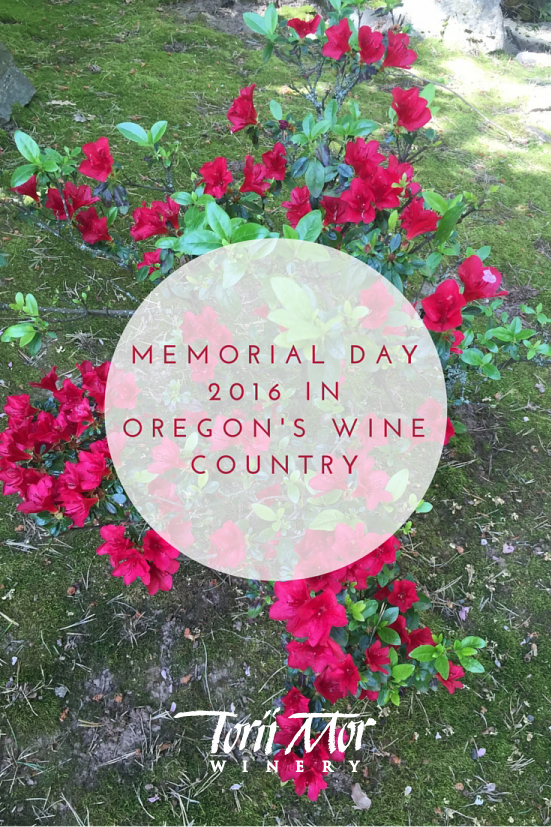 Memorial Day Weekend caps off the 31-day celebration of Oregon wine that is Oregon Wine Month. This year we're co-hosting a special event with some of our neighbors here in the Red Hills.

The First Sip of Summer Event is a tasting tour featuring five participating wineries: Four Graces, Roco, Lange, Thistle, and us, Torii Mor. The tasting tour costs $5 to participate, (in addition to each winery's tasting fee) which includes a map and tasting card to keep track of your tour and you'll receive a 15% off discount on all wine purchases from the five participating wineries! You can purchase a tasting tour card at any of the five wineries.
To celebrate the weekend each winery will feature something special, whether it's a unique wine flight, a food truck, or delicious chocolate, the First Sip of Summer tasting tour is sure to be a treat!
Here's a map of the tour. We'll be selling tickets in our tasting room and at our club event. We can't wait to see you there!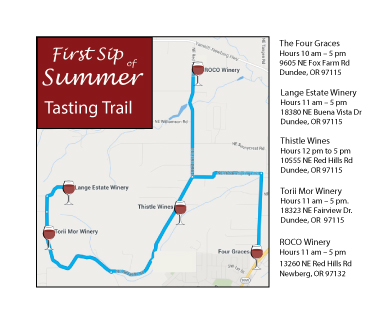 Cheers!
Alexis Truitt
Social Media and Marketing Assistant
Want to read more? Click below for more blog posts you'll enjoy!