July 14, 2016 | Alexis Truitt
Summer Wine Reads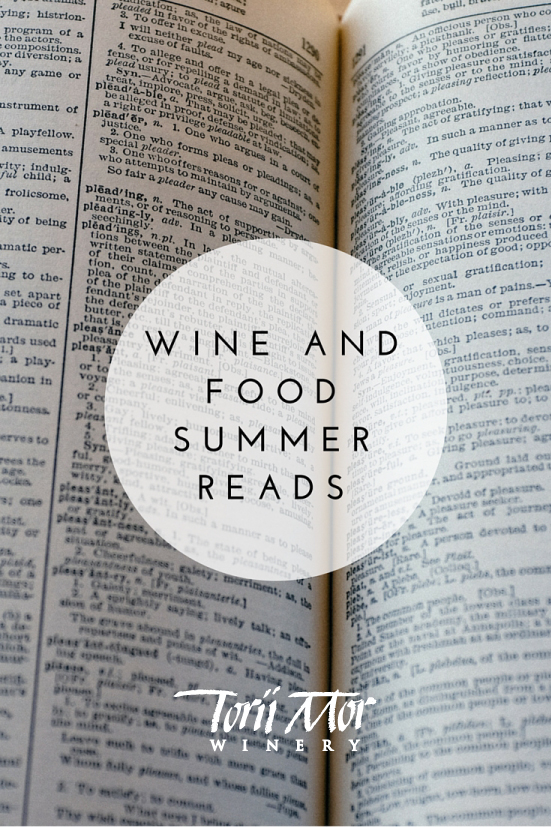 Summer brings plenty of time to dig into a new book with a glass of wine close by. Here are our recommendations for a great summer read...you might even learn something new too!
| | |
| --- | --- |
| | Wine in Words by Lettie Teague - The Wall Street Journal wine columnist brings her wit and charm to this book containing a series of essays focusing on five words: acidity, aroma, balance, structure, and texture. While you won't become an expert reading this book, you'll definitely learn how to sound like one. An enjoyable read for newbies and long wine lovers alike. |
| | Hungry for Wine by Cathy Huyghe - For the wine lover and world traveler combined, Hungry for Wine will take you on a journey around the world through the lens of a glass of wine. Her essays are a relaxing read, perfect for a summer's day by the beach or pool with a glass of wine in hand. |
| | Fed, White and Blue: Finding America with my Fork by Simon Manjumdor - Manjumdor decides whether or not to become an American citizen by eating his way through the country. Visiting Farmer's Markets, restaurants, hunting, fishing, and fully taking part in the varied experiences our country offers, you'll learn not only about the food of our own country but a bit about the people too. |
| | Eight Hundred Grapes by Laura Dave - For the fiction lovers, this tale of family business and family bonds is the perfect poolside or beachside read. The complexity of wine and the complexity of relationships blend in perfect union in this book about wine, growth, and the relationships that make and break us. |
| | A Natural History of Wine by Ian Tattersall and Rob DeSalle - Written by a paleoanthropologist and a molecular biologist, this book on the history and science of wine is perfect if you've enjoyed wine for a while and want to know a bit more about the intricacies of how wine actually goes from roots in the ground to a drink in your glass. No science degree required. |
What will you be reading this summer?
Cheers!
Alexis Truitt
Social Media and Marketing Assistant
Want to read more? Click below for more blog posts you'll enjoy!