November 3, 2016 | Alexis Truitt
Tasting Room Experiences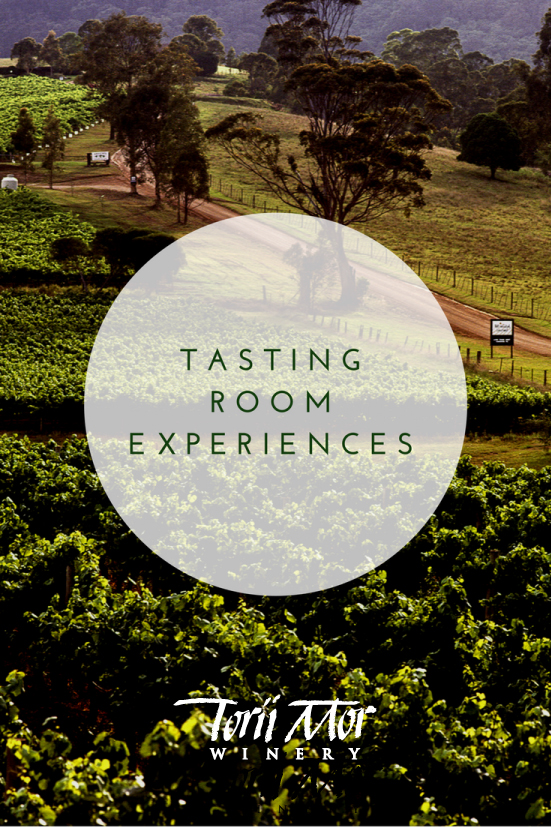 A trip through wine country is a precious experience. Not only do you get to taste fantastic wine, eat delicious food, and see an area of the world that is famed for its beauty, but you get a peek into the inner workings of the daily life of a winery.
No matter which wine country you visit (especially here on the West Coast) you'll encounter a variety of tasting experiences. Here are a few of the most popular tasting experiences you can encounter in your journey through wine country.
1. A stand-up tasting
This is the most common tasting experience you'll encounter in wine country. Most tasting rooms have a bar, where you'll stand during your tasting, chat with your server, and enjoy the wine. Most every winery offers this experience. It offers you the freedom to walk around the tasting room, stroll through the deck or patio (if there is one), and get photos with points of interest. These tasting fees are generally on the lower end of the spectrum, although some wineries will offer a "reserve" tasting of higher priced, upper-tier wines.
2. An informal seated tasting
This sort of tasting is becoming more and more common. Similar to a restaurant environment, a host will seat you in the tasting room for your tasting. These are very similar to the stand-up tasting experience in that you can enjoy your flight, explore the tasting room and deck, but different in that you can relax at a table or in a comfy couch while you taste through your flight. The price point of these is generally the same as the stand-up tasting.
3. A formal seated tasting
Normally appointment only and slightly more expensive, these tastings offer you a more intimate experience. You get to taste through a special flight of wine and get the undivided attention of your server. We host these every Thanksgiving Weekend at our winery in Dundee and they're such a treat. Very often you'll get served a charcuterie board alongside your wine.
4. A tour and tasting
Whether it's a tour of the vineyard, the winery and production facility, or all of the above, a tour and tasting is a premier experience. While enjoying the winery's wines, you also get an inside peek at the vineyard, production, and barrel rooms of the winery. Oftentimes, this experience will include barrel tastings and/or a charcuterie board to pair. Before you go, check the websites of the wineries you'll be visiting and see if they offer any special tours. They're the highest end tastings you can get, but the experience is well worth it.
Regardless of what tasting experience you go for, your time in wine country will be full of memories you'll treasure. Be sure to take lots of pictures!
Cheers!
Alexis Truitt
Social Media and Marketing Assistant