October 29, 2015 | Alexis Truitt
The Perfect Pairing for Halloween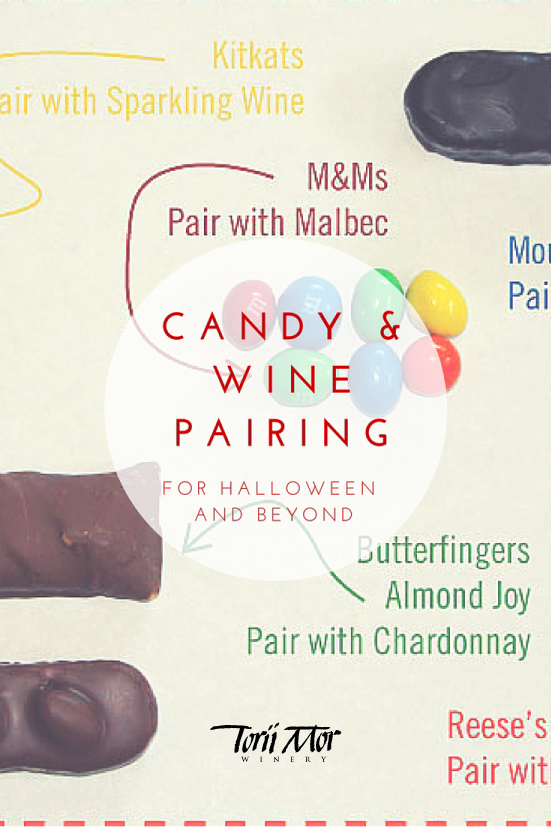 Halloween is here and in a few days the streets will be filled with small, costumed children ringing doorbells and more or less unenthusiastically shouting "Trick or Treat!" in hopes of getting candy. If you don't have a small child to tow around, you can still celebrate the holiday. Because who doesn't love candy on a holiday mainly focused around candy??
All of us here at Torii Mor rounded up our favorite Halloween candies to see if we could find a wine to pair. Some were easier than others (and some might just be silly) but for a holiday dedicated to costumes and make-believe, what's a little silliness? Here is our all-for-fun, fun-for-all Halloween candy and wine pairing guide!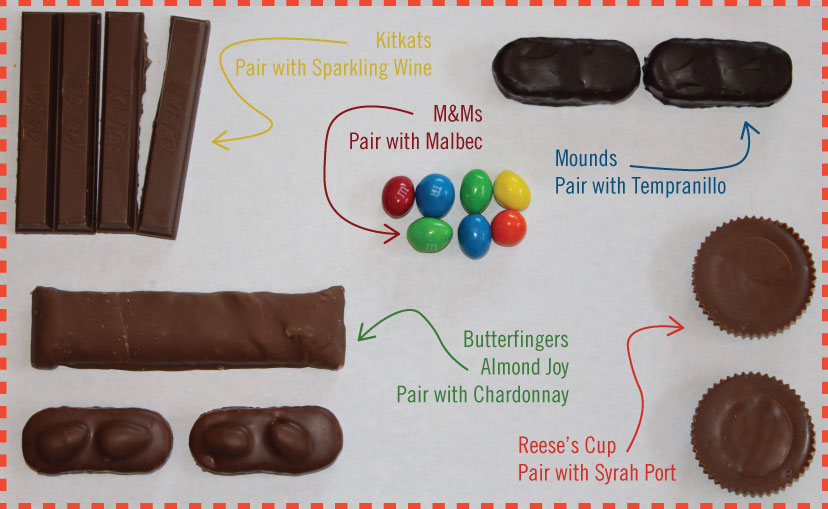 Mounds- it doesn't get much better than dark chocolate and coconut so this candy bar requires an equally decadent wine. Try a slightly sweet Tempranillo for mouth-coating decadence.
Almond Joys- so maybe it can get better: milk chocolate, coconut, AND almonds. Revisit that Tempranillo for this one. One bottle is plenty to get you through a few candy bars...or if you're feeling a white wine, grab a Chardonnay for the best pairing. And while you're sipping that Chard, munch on a Butterfinger too.
M&Ms- I'll let you in on a little secret: these are Jacques's favorites. And while he doesn't normally pair them with wine, they'd go nicely with something like a malbec. Contrariwise, you could bake M&M's into brownies and pair with a deeper, full-bodied red. There's a reason brownies and Syrah go so well together.
KitKats- Ah...who can't go for a KitKat occasionally? To pair, try an American sparkling wine or if you want, jump onto the new English sparkling wine trend. The bubbles will pair nicely with the wafer. If you're feeling really fancy, go for champagne.
Reeses Cups- There are few things in the world that compare to the combination of peanut butter and chocolate. And to make that pairing even better? Have a few sips of our Syrah Port and it'll taste like the most delicious PB&J sandwich of your life.
And of course, we had to include CandyCorn because is it truly Halloween without candy corn? Pair with a Viognier for a bright and sweet pairing.
Let us know what pairings you've tried and Happy Halloween!!
Cheers!
Alexis Truitt
Marketing Assistant and Social Media
Want to read more? Click below for more blog posts you'll enjoy!