2021 Willamette Valley Pinot Noir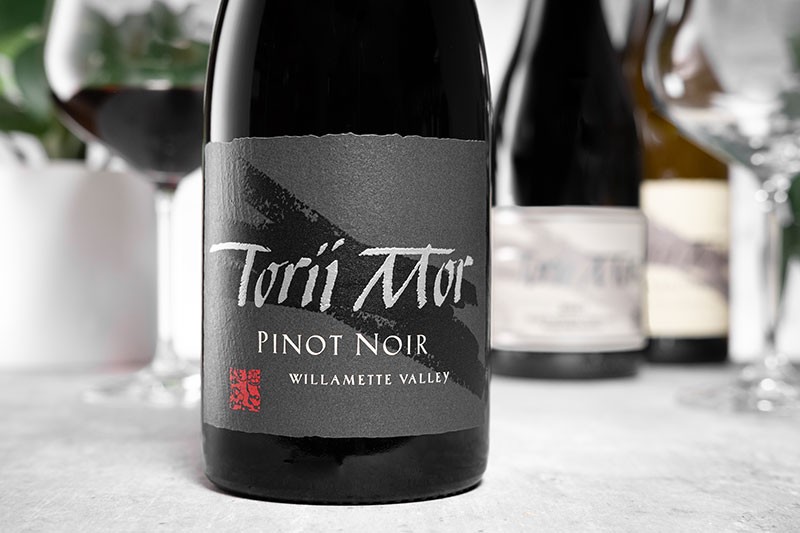 Wine Specs
Appellation
Willamette Valley
Harvest Date
September 13th to 29th, 2021
Bottling Date
February 1st, 2023
Residual Sugar
0.2gr/ 100 ml
89 Points: Wine Enthusiast
​
Aged for ten months in a combination of French and Hungarian oak, this Pinot Noir boasts muscular tannins to accompany flavors of rich cherry jam, juniper berries and sage. A powerful cedar bark scent joins the aromas of boysenberries and blackcap raspberries.
89 Points: Wine Spectator
Tart and lively, with cherry and cranberry flavors laced with dill and spices. Finishes on a snappy accent. Drink now through 2029.
92 Points: Paul Gregutt
This is loaded with blueberries, blackberries and currant fruit, underscored with tangy citrus. There are lighter veins of espresso, toasted walnuts and clean earth, with tongue-scraping acids. The overall balance is on point despite the very recent bottling, and the compact flavors suggest that there will be a further evolution over the next decade or longer.
92 Points: Tasting Panel
Not long after this wine escapes its screcapped bottle, it opens to reveal lovely aromas and flavors of red cherry and strawberry with nicely balanced piece notes and even some savory undertones that contribute notable complexity. Light in body by comparison to Pinots from almost anwyere these days, it delivers much more flavor impact than one would predict based on its palate weight. Classy in profile and character, it's especially impressive for the price.
Wine Specs
Appellation
Willamette Valley
Harvest Date
September 13th to 29th, 2021
Bottling Date
February 1st, 2023
Residual Sugar
0.2gr/ 100 ml
Wine Profile
Tasting Notes
The 2021 Torii Mor Willamette Valley Pinot Noir has rich aromas, sweet and complex, with ripe blueberries and blackberries, complex earth-oak notes and framed by perfumes of wild flowers and roses. The flavors are forward, and rich, with good balance of acidity and sweetness, leading to rich and concentrated fresh blue-black fruits, from like blueberries and blackberries, enhanced by notes of cooking and oak spices and a touch of earth complexity. The mouthfeel is rich, complex and elegant. The finish is rich, long, and sweet, with the complexity of fruit, juicy tannins and savory earth notes. This 2021 Willamette Valley Pinot Noir is ready to be enjoyed now, cheers. Tasted February 4, 2023.
Vineyard Notes
Tukwilla Vineyard was planted in the 1990's.
Production Notes
The 2021 growing season was hot and dry with wide swings in weather conditions. An abnormally cold period at the end of May and a relatively cool wet period around bloom resulted in lower yields. The heat in the summer included a 5-day stretch that averaged 103F highs and 92-day span with only .02 inches of rain. Through the dry vintage emerged fruit with very little disease pressure, full ripeness, deep concentration while retaining good acidity. All these factors culminated to produce wines that are exceptionally balanced exhibiting flavors of intense dark fruit, earthiness and minerality paired with floral and red fruit aromatics. Torii Mor's harvest started on September 13th and finished on September 29th.
Production
3,435 cases produced.
Other Notes
Production: 3,435 cases