January 21, 2016 | Alexis Truitt
Torii Mor's Annual Library Tasting 2016
This past Saturday we hosted our annual Library Tasting Event. We pulled out several older vintage wines from our library to share with you. It's always a fun event, and it's such a treat to taste wines that have been resting in our cellar.
For this event, we pulled out some single vineyard wines (some vineyards we don't produce anymore!), an older Oregon Pinot Noir, and a beautiful 2003 Syrah Port! The line-up was as follows:
2001 Temperance Hill Vineyard Pinot Noir
2002 Hawks View Vineyard Pinot Noir
2002 Seven Springs Vineyard Pinot Noir
2003 Oregon Pinot Noir
2004 Anden Vineyard Pinot Noir
2005 Shea Vineyard Pinot Noir
2003 Syrah Port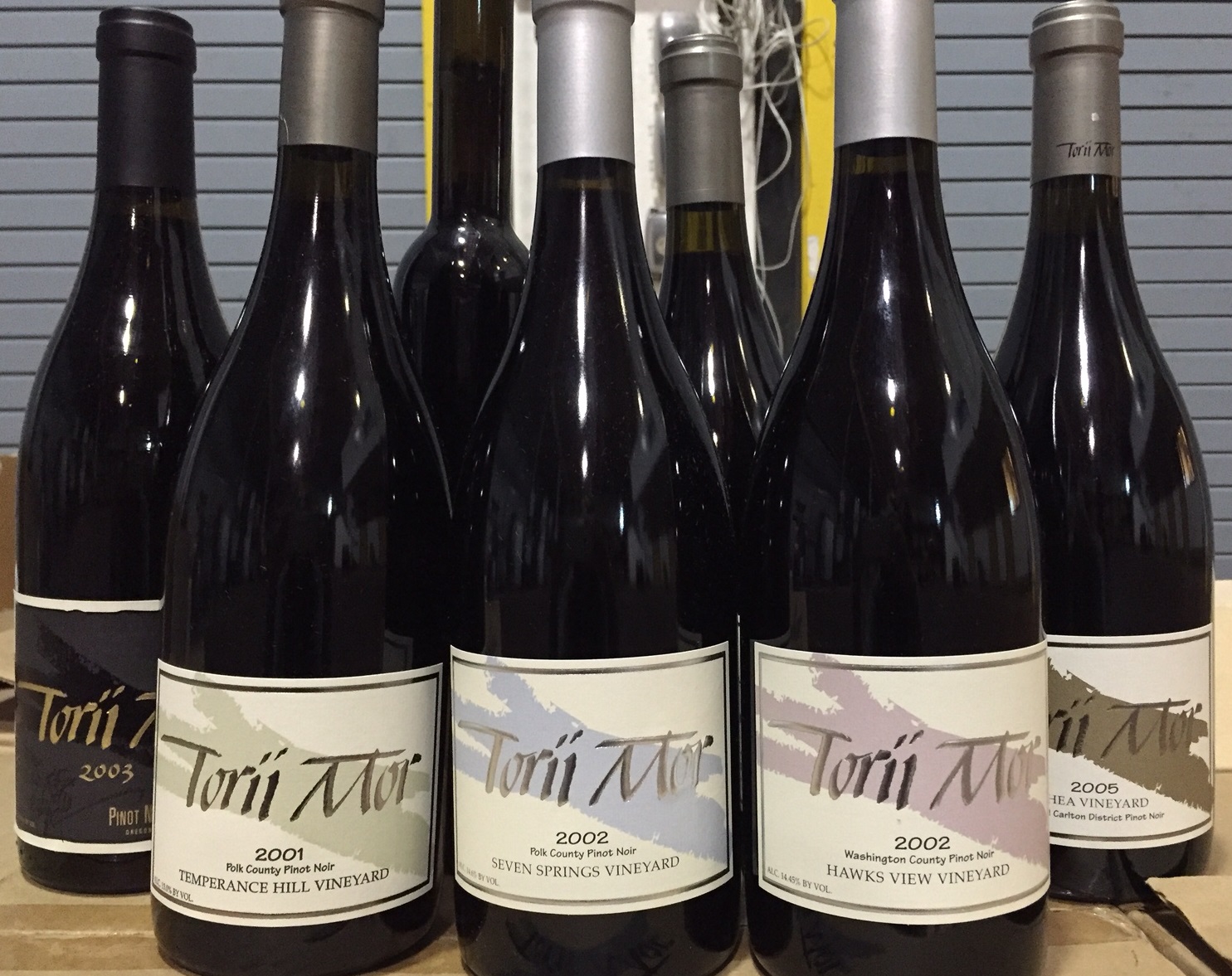 Not only is this a fun event to brighten up a dreary January day, but it's a great way to add some really special bottles to your cellar. If you missed out, visit our shop to get your hands on the last few remaining bottles we have of these delicious wines!
Do you have any favorite older vintage Torii Mor wines? Let us know in the comments!
Cheers!
Alexis Truitt
Social Media and Marketing Assistant
Want to read more? Click below for more blog posts you'll enjoy!