December 17, 2015 | Alexis Truitt
Wine and Christmas Cookie Pairings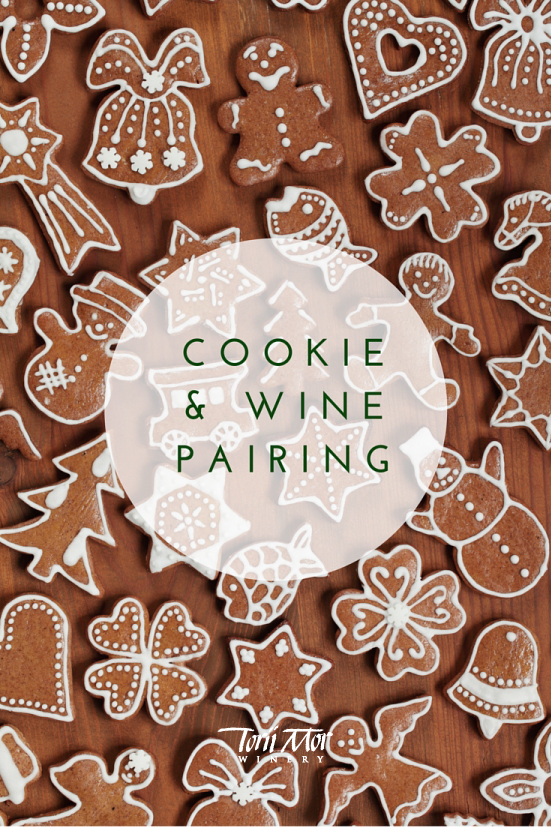 The holidays are full of treats, surprises, and special everything. And if you appear at numerous Christmas parties, as most of us do, there are probably numerous types of cookies at each one. Which begs the all-important question: what cookie should I drink with my wine? Or which wine should I pair with my cookie?
Here's our answer for perhaps the easiest of holiday conundrums.
Shortbread/Sugar Cookies: Perhaps the most quintessential cookie of all things Christmas: sugar cookies with royal icing, and it's close cousin, shortbread. They're the people pleaser cookies, the ones that everyone loves, and the cookies you really can't go wrong with. They deserve a wine of equal caliber. What wine is more friendly and easily pleasing than sparkling wines? Prosecco, Cava, Champagne, your favorite American sparkling, are all appealing combinations to bring out the light flavors of your snowflake shaped, royal icing cookie.
Gingerbread Cookies: These spicy and warm cookies will pair pleasantly with a light and dry Riesling. The crispness of the Riesling complements the spiciness of gingerbread. The perfect pairing for the more adventurous party goer or a grown up gingerbread house making parties. Let the Riesling-induced decorating commence!
Molasses Cookies: These deep, rich cookies pair well with a lighter bodied red wine...Pinot noir perhaps? Both molasses cookies and Pinot noir have deep, earthy notes and a light sweetness that complement each other excellently.
Chocolate Chip Cookies: One of America's favorite cookies coincidentally pairs really well with America's favorite wine. Grab your favorite Cabernet for this cookie pairing. You won't be disappointed.
Peanut Butter Cookies: If you read our Halloween Candy Pairing blog post, you can probably guess where this pairing is going. Our 2011 Syrah Port pairs beautifully with peanut butter. And peanut butter cookies are no exception. For a cozy, comforting pairing, peanut butter cookies and Port make a great finish to your evening. And an even better treat to leave out for "Santa".
What are your favorite wine and cookie pairings? Have you tried any of these and loved them? Let us know in the comments below!
Cheers!
Alexis Truitt
Social Media and Marketing Assistant
Want to read more? Click below for more blog posts you'll enjoy!