December 29, 2016 |
Alexis Truitt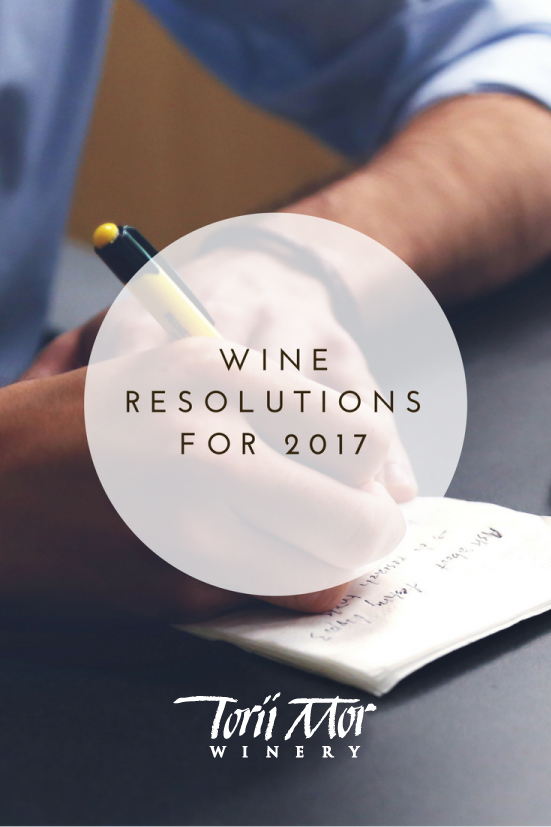 New Year's Eve is the day where we set resolutions for the new year. Normally these resolutions are related to losing weight, working out more, eating healthy, making more money, etc. However, it always helps to add in a few fun, easily achievable resolutions so come February, you don't feel quite so bad about not being at your goal weight.
And what better fun resolutions to add to your list than a wine themed one?
Here's a list of some wine themed New Year's Resolutions to get your creative, goal-creating juices flowing.
Learn more about a wine region you're unfamiliar with. There's so many places in the world that grow wine: the Willamette Valley (of course!), the Columbia Valley in Washington, the Fingerlakes, Virginia, South Africa, all over New Zealand, Greece, Germany, Spain, the list goes on.
Learn more about the wine making process. Research how wine is made, ask questions when you go wine tasting, and learn the ins and outs of getting grapes to your glass.
Pick a grape varietal like Pinot Noir, Syrah, Riesling, and taste that varietal from a variety of locations to better learn how place and terroir really influence a wine.
Try five new varietals.
Join a wine club.
Drink. More. Wine!
Cheers!
Alexis Truitt
Social Media and Marketing Assistant