September 1, 2016 | Alexis Truitt
Torii Mor Blog's One Year Anniversary!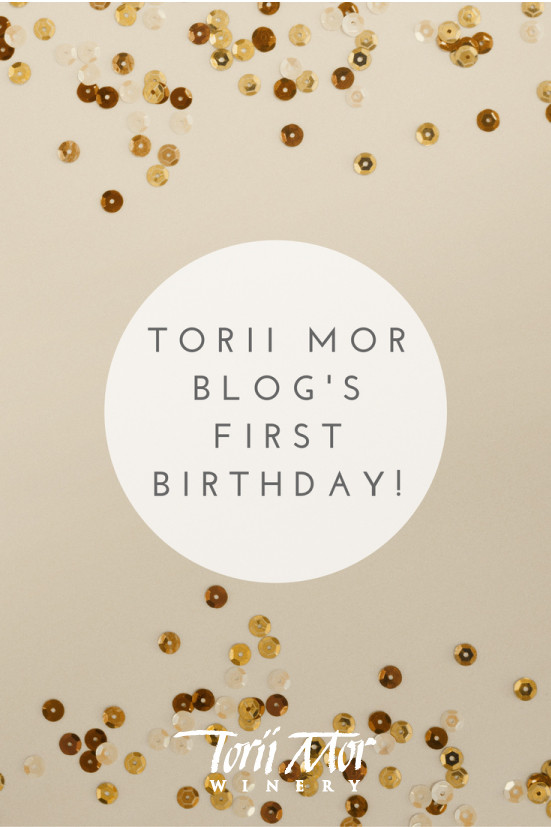 It's been one year since we started our blog for Torii Mor. We've had so much fun sharing our inspiration, our antics, and special sneak peeks to you all year long. Today we're doing a roundup of our favorite blog posts from the past year.
We've had a variety of posts on this blog, from wine pairings to vintage reviews, from event details to gift guides, we've posted a little bit of everything.
One of the most loved blog posts was our Halloween Wine and Candy Pairing post. Who doesn't love an excuse to enjoy Halloween candy and wine together?
Our gift guides were also a huge hit. Whether you needed ideas for Christmas, Valentine's Day, Mother's Day, or Father's Day. We had you covered.
Do you love the technical knowledge of the wine world? We had posts on everything from filtration to harvest, but the posts on Aging Wine and Big Bottles were the biggest hits.
And we can't the vintage posts. Oregon is special for many reasons, but something that makes our wine so distinct is the variety our vintages bring to every bottle. We detailed the 2013 Vintage and the 2014 Vintage last year!
And of course, we had to do a few travel posts for out of towners. Get Outside in the Willamette Valley offered ideas for a variety of activities to explore everything the valley has to offer.